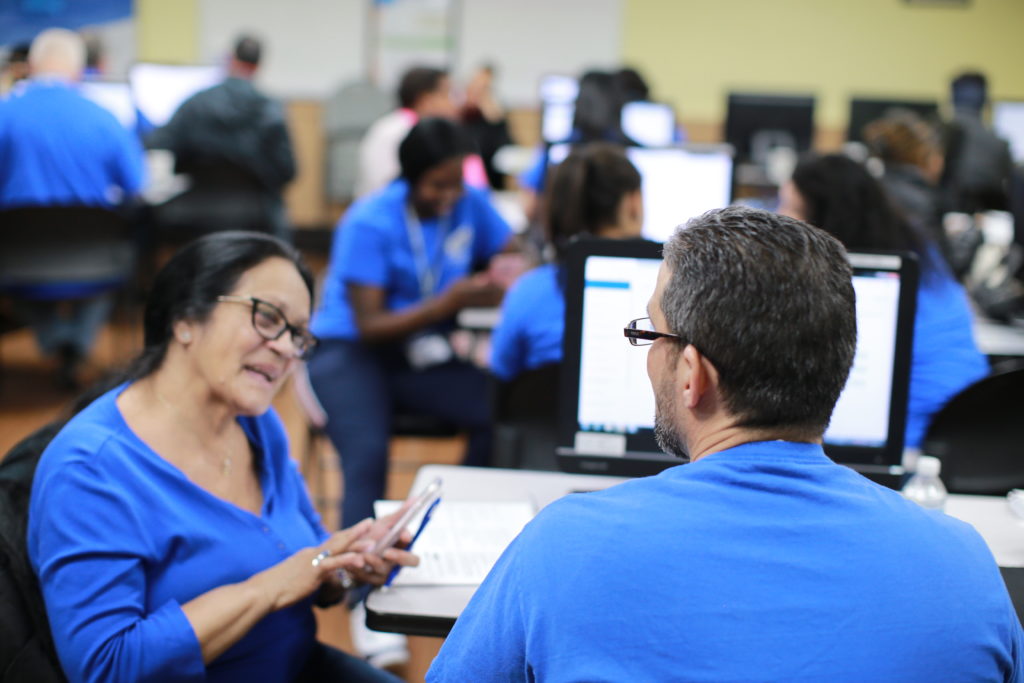 "The Bronx is a very tight-knit community. There remains a 'do-it-yourself' attitude. And people know one another, and they support each other. We are part of a powerful story in the Bronx," says Catherine Clarke, Deputy Director for Development and Administration at University Neighborhood Housing Program.
When University Neighborhood Housing Program (UNHP) opened its doors in the Bronx in 1988—as an outgrowth of Fordham University and the Northwest Bronx Community and Clergy Coalition (NWBCCC)—the founders thought they could best serve the community best as a lender. It was a time when burnt out buildings, vacant lots, and a lack of services was commonplace. The borough—mostly abandoned by financial institutions and city resources—lacked basic investment for housing and small businesses. UNHP knew that the majority of the immigrant community was not looking to a traditional bank—if they could find one— for resources. In 2012, UNHP created the Northwest Bronx Resource Center to build financial stability for residents and reduced the use of predatory financial services by offering a range of free financial education services and financial education training
Thirty years later, UNHP serves the Bronx as a New York City Financial Empowerment Center, hosting a variety of financial literacy programs, legal aid, free income tax preparation, and affordable housing assistance. In every program they offer, they partner with other community-based organizations to understand how to be most efficient and effective. And we are grateful to be one of them.
Like us, UNHP is agile and flexible. They quickly adapt their programs as a community need emerges. We approach our lending model in the same way. When UNHP was looking to support the efforts of hard-working home-based daycare providers, we knew we could support them with our small-dollar loan program. Through UNHP's relationship with Fordham Bedford Community Services, a group of daycare providers completed a small business and financial education class to improve their credit scores and grow their businesses. Coupled with UNHP's free financial literacy training, our Start Loan is designed to help people save, build credit, and can prepare an entrepreneur as they explore options for small business lending.
"It is important to link Bronx residents especially those with lower-incomes, to the financial services that are going to help them build financial stability. We love Springs Bank's model. We do our best to support the community with financial empowerment services. Spring Bank provides the capital for the people we serve to build credit and grow their businesses," says Catherine.
We love your model and community impact, too, UNHP. Thank you for your continued leadership and commitment. We are grateful to be part of a growing and thriving community, the beautiful Bronx, with you.
Join UNHP for Bronxtober Resource Fest this Saturday, October 19th, from 11:00 AM – 3:00 PM at 2751 Grand Concourse with the entrance on E 196th Street for free financial literacy and community resources. Learn more about UNHP. Apply for our Start Loan.