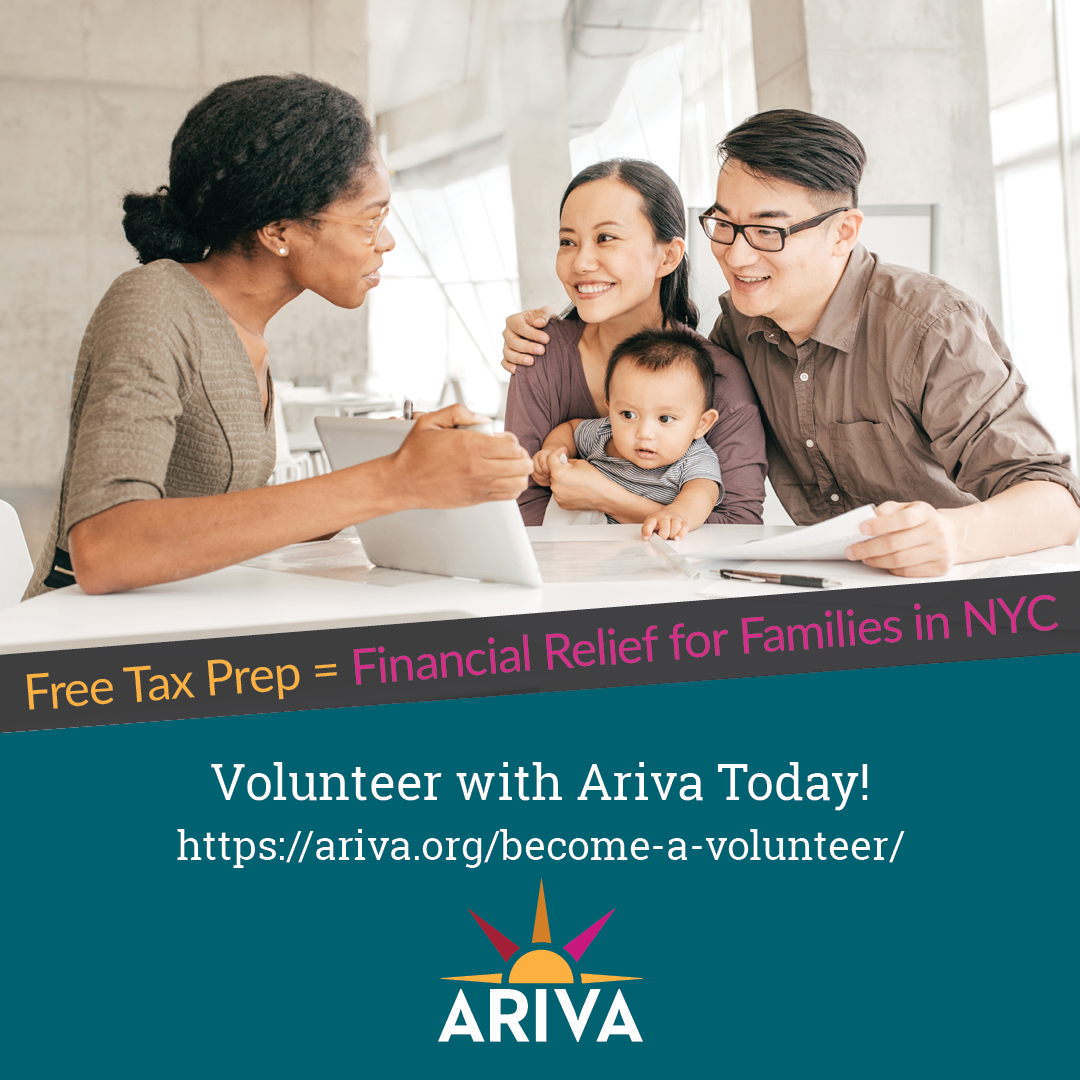 As one of the few banks headquartered in the Bronx, New York, we are devoted to serving our borough's needs.  Thankfully, we partner with dozens of community-based organizations with the same commitment. Since we opened our doors, Ariva has been on-the-ground at our Bronx location, providing free tax preparation and free financial counseling services to low-income New York City residents.
In December of 2019, Ariva received one of eight designations from the Department of Consumer Affair's Office of Financial Empowerment as a New York City Financial Empowerment Center. As one of two in the Bronx, this designation allows them to help families across the city gain confidence in their financial knowledge, leading to more informed financial decisions and increased financial security and prosperity. We are proud to partner with an organization that shares our values and helps low-income New Yorkers start on the path to economic independence.
Since 2003, Ariva has prepared free tax returns for over 100,000 clients, returning more than $150 million in total refunds. Eighty-eight percent of Ariva's clients earn less than $30,000 annually. So, as we continue to battle COVID-19 and its joblessness side-effect, the income from tax returns will provide critical financial relief. Even a small tax refund can prevent a family from using predatory financial services and help them start saving.
And that's where you come in. You can provide financial relief for families from the comfort and safety of your home by becoming an Ariva Tax Prep Volunteer. As Ariva gears up for the 2021 tax season, they are recruiting volunteers to virtually files taxes. If you are looking for an opportunity to give back, join Ariva's team of 200+ volunteers. It's a vibrant, bustling volunteer community, just like NYC. Sign up here.
If you require financial assistance, like checking your credit score, opening a personal checking account, or applying for a personal loan, Ariva' s team of financial counselors can help you. Contact Ariva at 718-292-2983 and learn more about our partnership. And, if a nonprofit you work for or support is looking for a bank that is committed to serving the community, we offer nonprofit checking accounts and lending options, too.