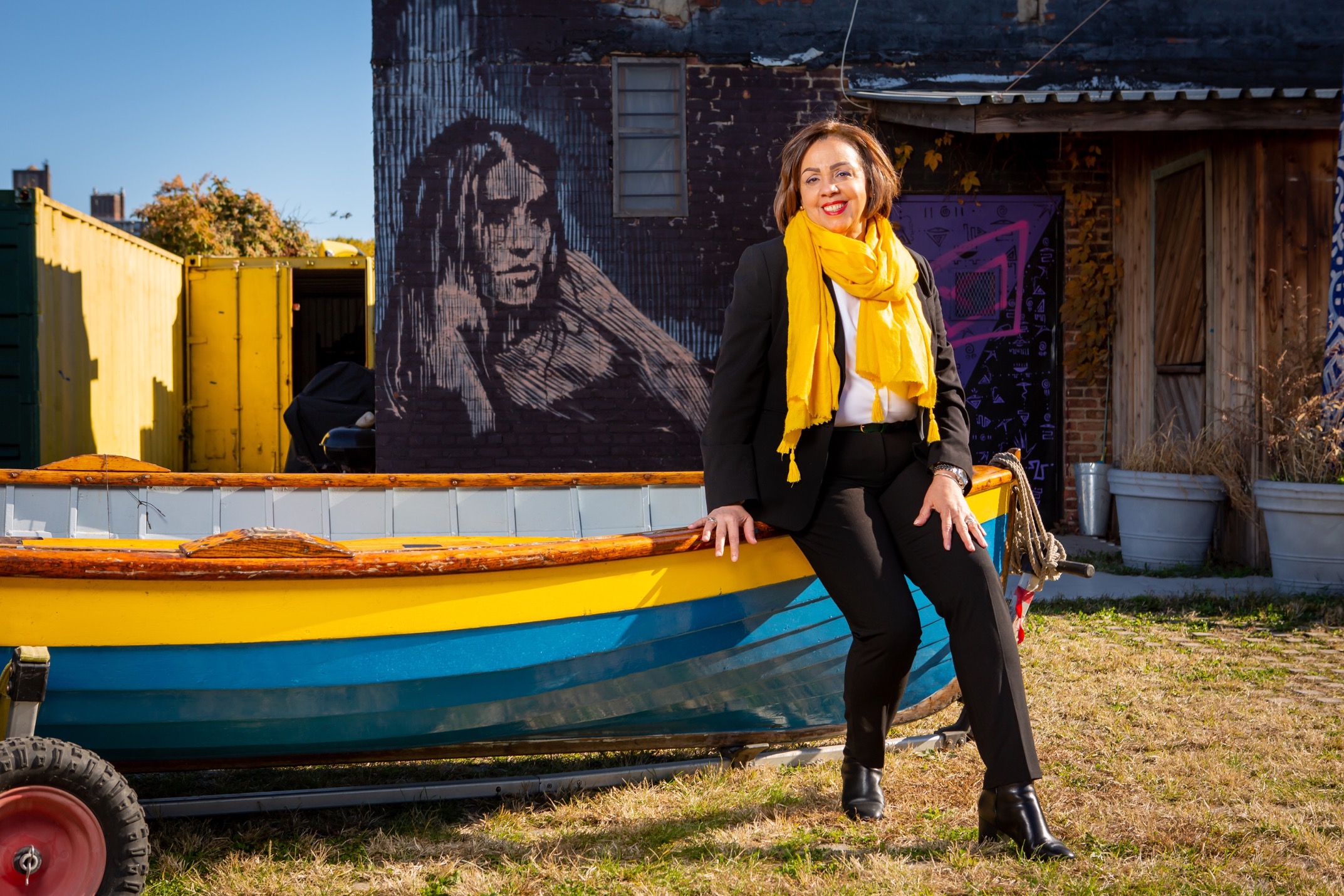 "Our culture is rooted in community and personal relationships. We value our clients and prioritize one-on-one connections to understand their goals and who they are. By doing so, we can serve them better." – Josefa Ruiz, Spring Bank Branch Manager
While we're proud of our designations as a B Corp and Community Development Financial Institution (CDFI), we know that it's the people who make up the Spring Bank team that truly make us a community bank. Their kind, personable, and caring energy connects individuals, small businesses, and nonprofits to our affordable services which help our neighborhoods grow. 
That's why this month we're happy to introduce you to one of our valued team members, Josefa Ruiz. 
Josefa has been with Spring Bank for six years as the Vice President and Branch Market Manager for our Harlem and Bronx locations. She's done everything from consumer lending to personal banking to commercial banking. Her current role consists of training staff to be "universal bankers," meaning that they can both serve as tellers and also know our full suite of financial products in order to support our clients, whether it's a nonprofit seeking a loan or a local entrepreneur looking to open a new business bank account. Building a team with a diverse skill set means that no matter who our clients meet or what their needs are, they're in good hands. 
While Josefa's top priority is coaching and mentoring staff, she also contributes to the bank's growth. Like many of our team members, Josefa has a real commitment to the bank's success, which comes through her work. 
"Working at Spring Bank is something I'm truly proud of. I've put my efforts into investing in this community and I want to see it grow," she says.
Josefa is always learning something new. As a small bank in NY, she's been able to get involved in bank operations in a way that branch managers at larger institutions typically don't. This allows her to support her teammates better and quickly make improvements, something she never experienced working for big banks in the past. 
"If there is ever a concern, I can communicate with the CEO, COO, President, or the Chief Lending Officer easily. They really value my opinion, and you just don't see that at other institutions," Josefa says.
Thanks to Josefa, our staff is guaranteed to give you a personalized experience, whether online or at a branch. She understands that accessibility is everything when it comes to serving our community, and proudly shares how our services are designed to make banking convenient and easy, and built to support you, your business, and your family for the long term. 
For example, we offer Zelle through our Spring Bank app so you can securely pay rent, split a bill, or gift money instantly. We also know that 40% of New Yorkers are foreign-born, so you can open a personal checking account or personal savings account with us as a non-resident with just an ITIN. Did you recently apply for personal loan and want a status update? You don't have to call an 800 number to get in touch – simply call our direct line and get instantly connected to a real team member who will support you.
As Josefa says, "Our culture is rooted in community and personal relationships. We value our clients and prioritize one-on-one connections to understand their goals and who they are. By doing so, we can serve them better."
Our mission has always been to serve the needs of individuals and small businesses in New York City. While we continue to make our impact felt as a community bank in Bronx, New York, we have plans to make our affordable and transparent services more accessible by expanding our branches into Brooklyn in the next few years. And Josefa will be part of it every step of the way.
"We value our clients. We ask questions and truly listen to the answers – we're not just here to sell a product. It's important to us to be there for them because it's the relationships that make the Spring Bank culture and community what it is," she adds. 
Thank you so much, Josefa! We are so grateful to have you on the Spring Bank team and look forward to continuing our mission to build a stronger, more resilient NYC together.
Interested in learning more about Spring Bank? Find out what makes The Bronx a place where everything is possible or get the back-to-school season started off on the right foot with 6 healthy money management tips to teach kids and young adults. 
Meet other members of our team: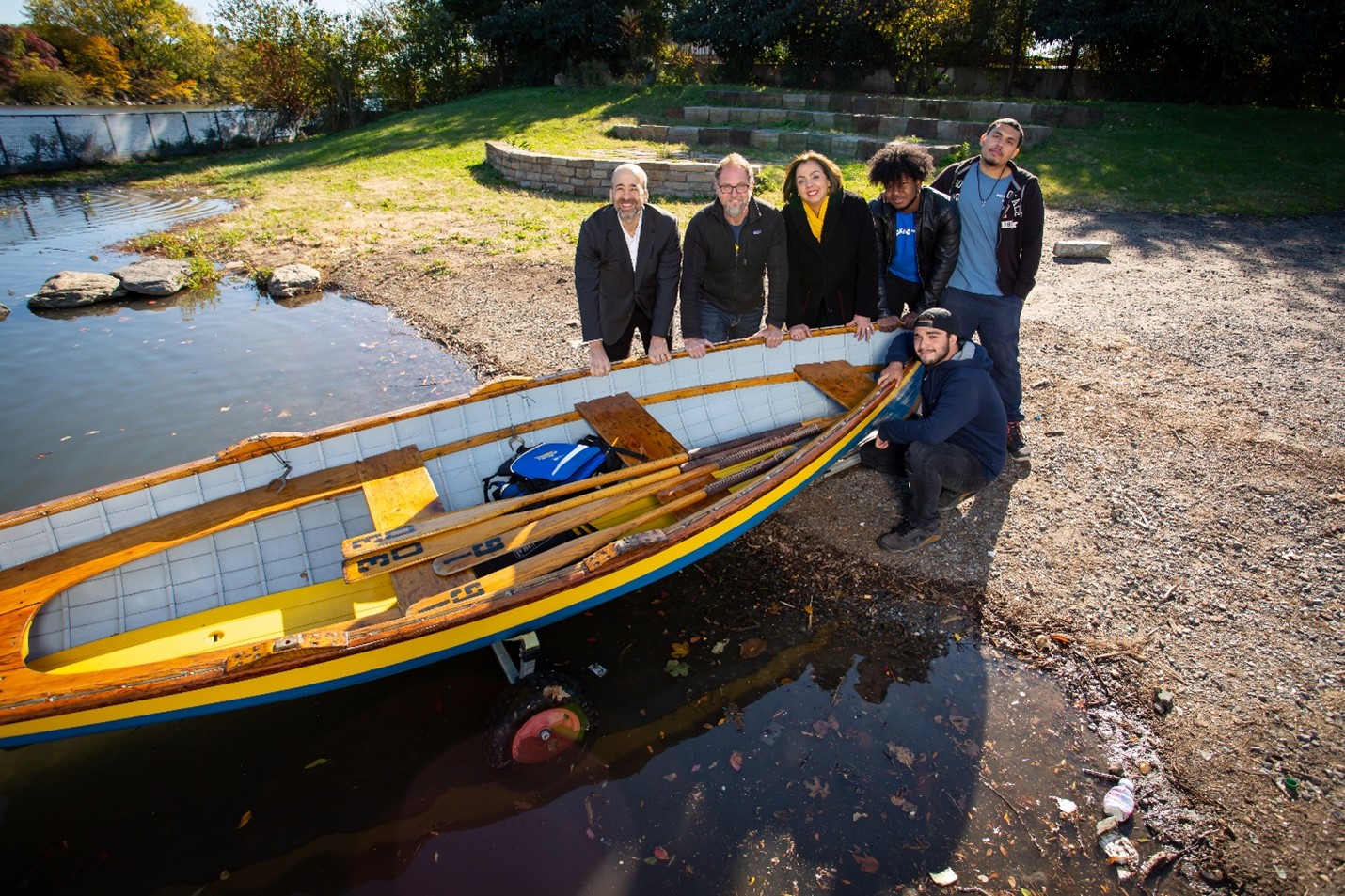 We strive to be more than a bank. Our goal is to bring ethical and inclusive finance to the Bronx and the greater New York City area. As NYC Climate Week kicks off, we want to share our recent pledge to Bank.Green's Fossil Free Banking Alliance, an organization that  recognizes banks that divest from — or, as in our case, have never invested in — fossil fuels.

With this new commitment, we certify that we will not fund the production or extraction of fossil fuels. Pledging with Bank.Green is just one of the ways we take action on our commitment to better banking with Bank for Good, the national movement of banks who recognize their responsibility to address the climate crisis.
We also continue to improve our measures internally. For example, we have been carbon neutral since 2018. As a B Corp, doubling down on our environmental impact is a core value of our ethos.

We're making certain that we're not only carbon neutral, but also ensuring that our actions internally and externally reflect the same goals in protecting the environment. 
We take a stand against fossil fuels because it not only negatively impacts the environment at large, but they also directly contribute to climate change's effects on the communities we serve. According to the EPA, "the effects of climate change disproportionately fall on underserved communities who are least able to prepare for, and recover from, heat waves, poor air quality, flooding, and other impacts." In short, environmental inequity goes hand-in-hand with financial inequity. Taking the Bank.Green pledge and taking action is a part of our vision to build abundant futures for our clients and their families for the long-term. 
There is no set plan for sustainability that will work forever. We are constantly evolving in terms of our goals and initiatives to improve our impact.
We adapt to changes as we continue our sustainable journey. With our commitments to Bank.Green, Bank for Good, as well as other climate-friendly initiatives like our E-Bike Loan NYC and Green Personal Checking Account, we are closer than ever to transforming how banks do business for good. We hope to inspire other banks in NY – and across the country – to do the same. 
Ready to take climate action? Check out some ways you can go green with us: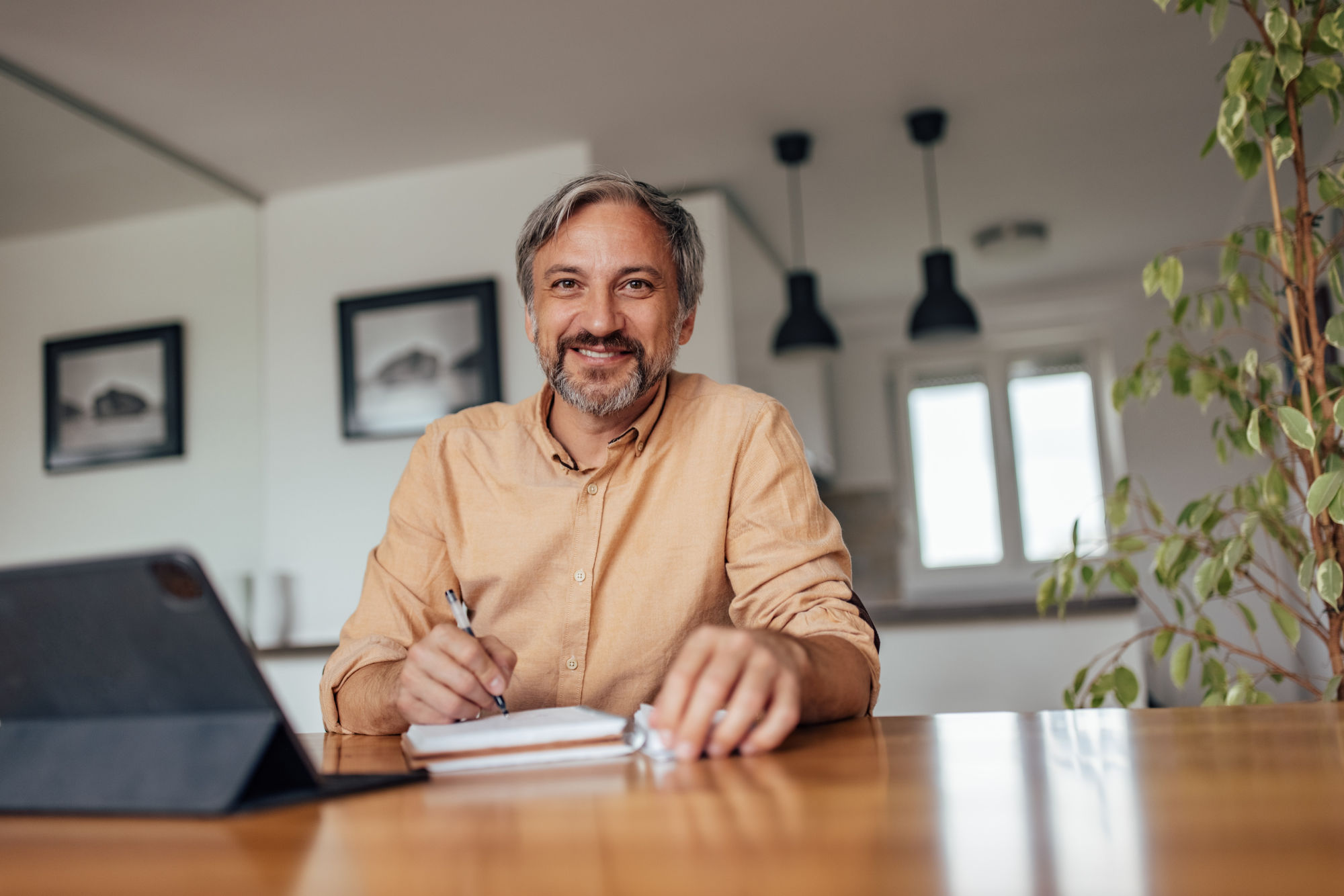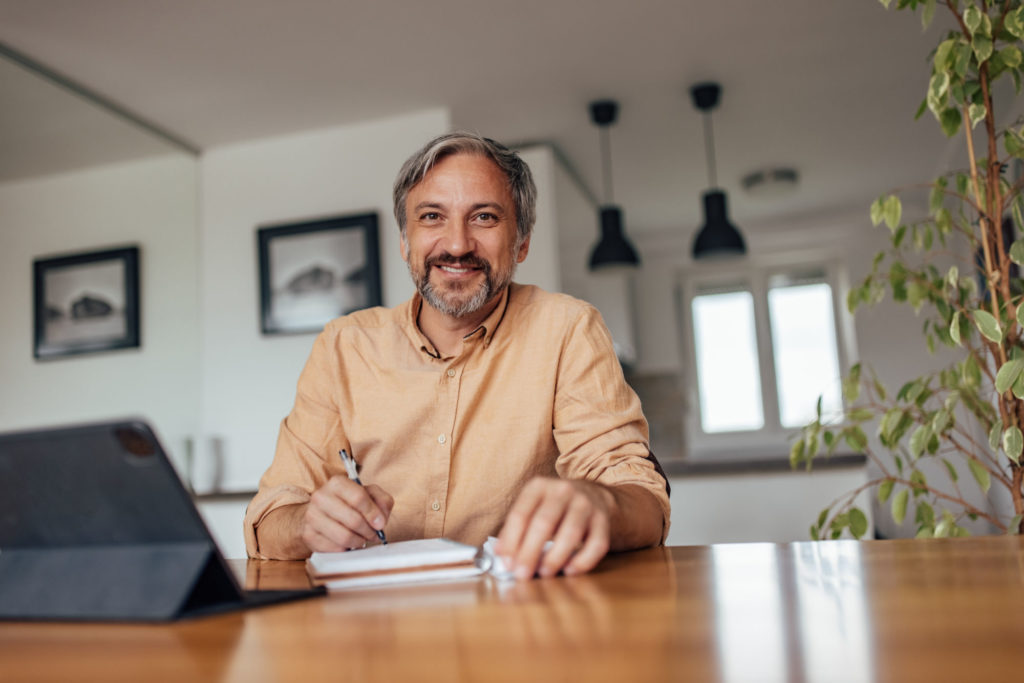 We know you have enough to do running your own business. With a Spring Bank business banking account you don't need to use a third-party service to handle your transactions you can simplify your business transactions with Autobooks.

Having a business checking account with Spring Bank means organized bookkeeping and professional credibility, even for the newest businesses. Autobooks allows you to step it up a notch by sending invoices, accepting payments, and getting paid directly to and from your business checking account. Plus, accepting credit card payments has never been easier! 
With Autobooks, you can:
Send professional invoices: customize and send invoices right to your customers. Autobooks offers seamless payment options through email or text messages.
Receive payments directly: customers can fulfill invoices through debit cards, credit cards, or bank transfers. Payments are sent directly to your small business account.
Monitor payment activity: stay up to date on the status of your invoices. See who has viewed, paid, or is past due. You can also access other financial documents like Balance Sheets or General Ledgers so you always know where your business's finances stand.
You didn't get into business to spend all of your time on administrative tasks. Do more of what you love with Autobooks! Try it out by sending a test invoice today or book a demo with us so we can show you how quick and easy it is to use.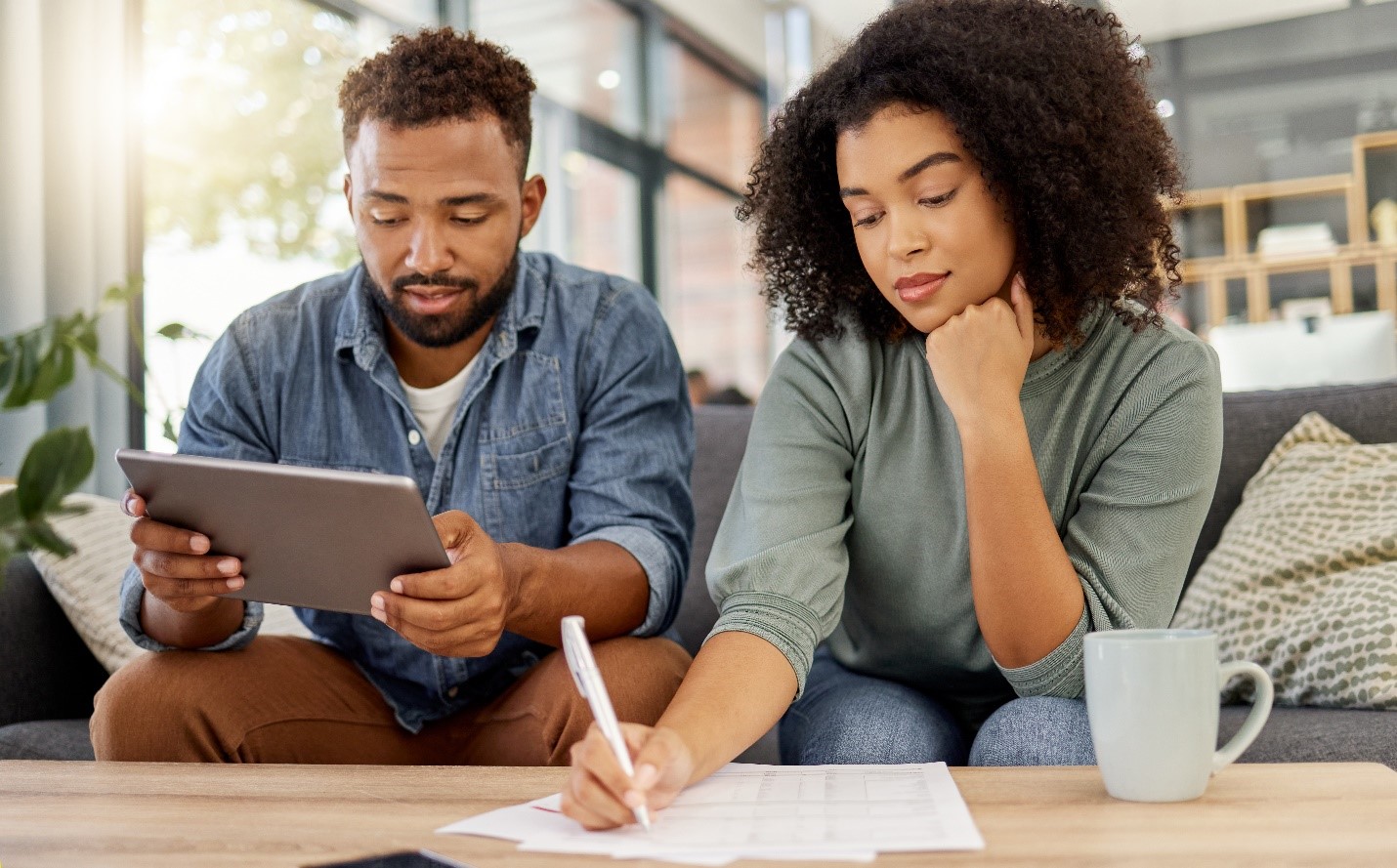 In partnership with GreenPath Financial Wellness
With inflation running at a high rate, you may feel some extra pressure on your household budget right now. Knowing how to navigate this period is critical to financial wellbeing.
Our partners at GreenPath Financial provide free financial wellness and counseling services, and they've put together some helpful steps you can take to stabilize your budget and sustain yourself throughout this inflationary period and in the future.
Take a look:
Check-in on your financial situation. Has your household income changed? Have you adjusted your budget for rising groceries, transportation, or other expenses? Review your existing budget to check on your cash flow. Having healthy money habits can help you better plan for these circumstances. If you don't have a budget and don't know where to start, GreenPath's expert counselors can help you set up a spending plan or roadmap of your monthly expenses.
Inflation might seem scary, but it doesn't have to be. As a community bank in NY, we offer our clients perks like cash back rewards and safe & easy money transfers, as well as access to free tax preparation and free financial counseling from our trusted partners to help you take control of your money and build a successful financial future.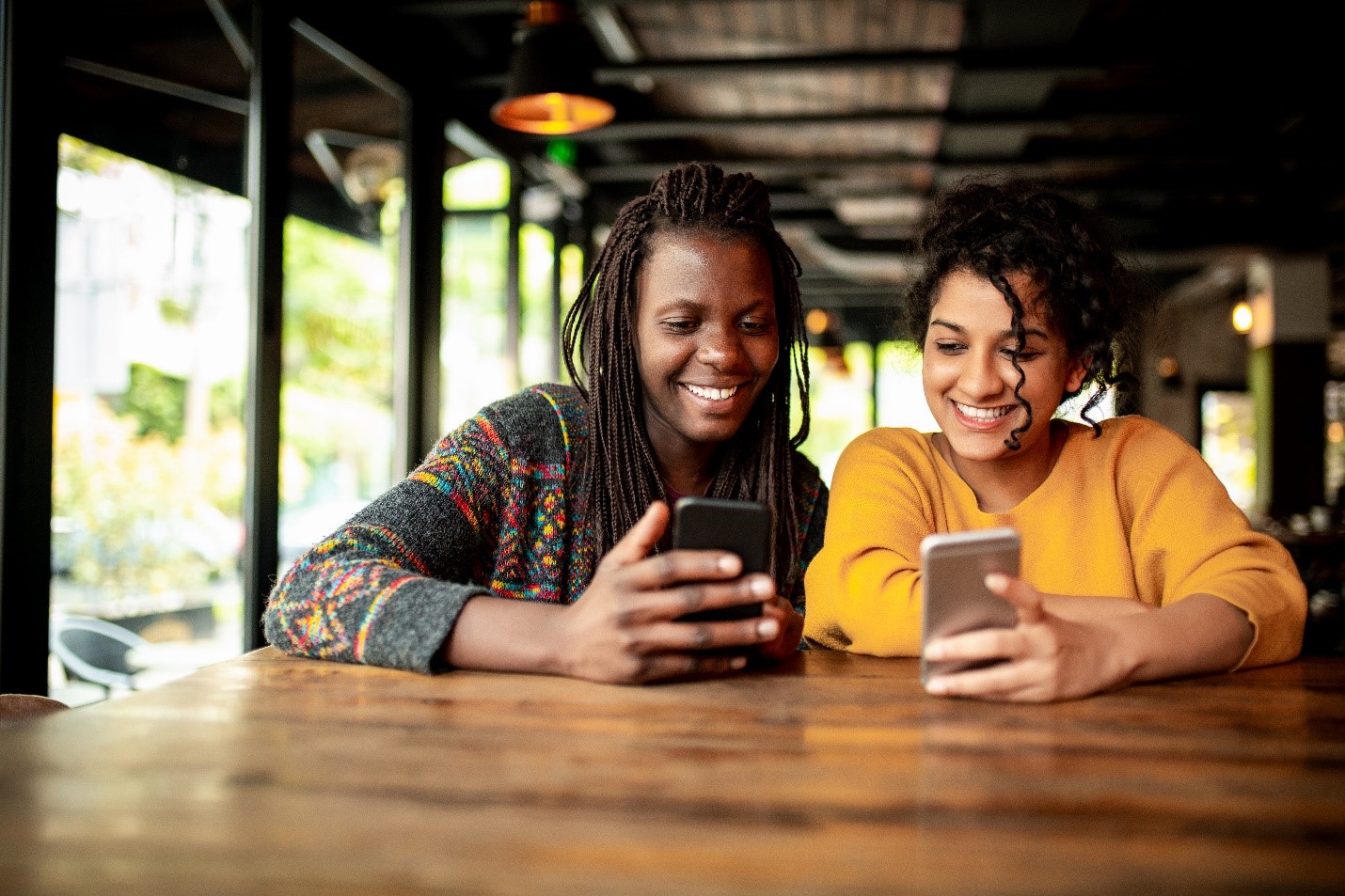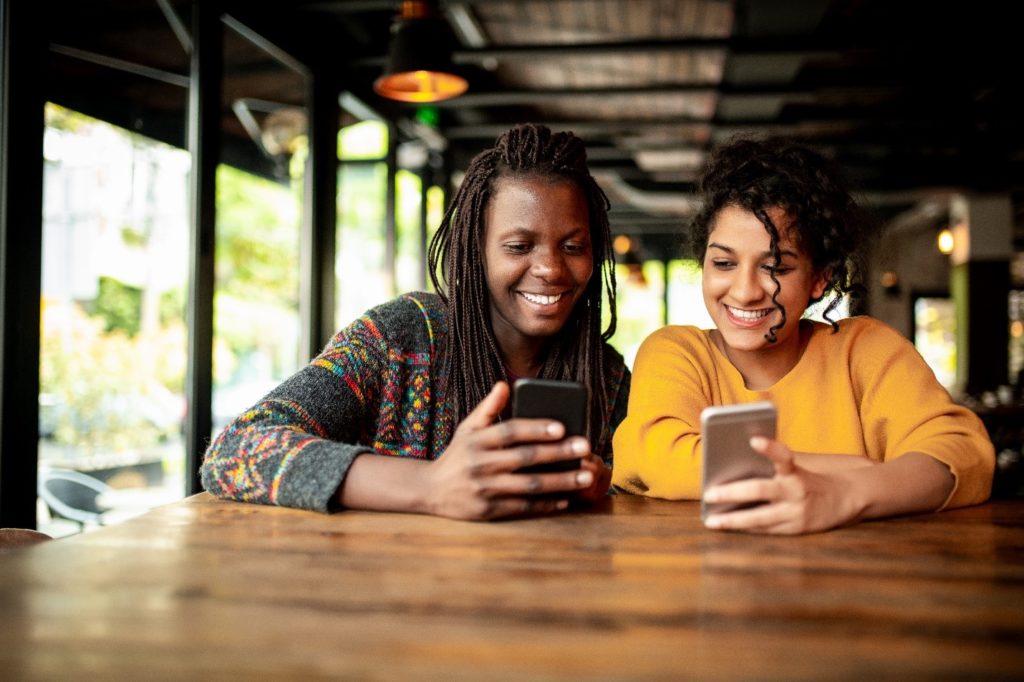 Introducing Zelle: a safe, fast, and easy way to send money to friends, family, and other people you trust.
We're excited to bring a new service to our personal checking and personal savings account customers!
As a local bank in NY, we know time is money. With Zelle, it's never been faster to pay rent, split a bill, or gift money. Zelle allows you to securely send money with just a phone number or email address, regardless of where the recipient banks. The money transfers directly from your bank account to the receiver. No fees, no hassle – it's that easy.
To access this convenient feature, start by making sure that you have our Spring Bank app downloaded on your phone. Next, tap "+" at the bottom of the screen, select the Zelle® icon, and then enroll your U.S. mobile number or email address. Now you're ready to start sending and receiving money with Zelle.
Zelle is a safe way to send and receive money. You can use Zelle confidently, knowing your personal checking and personal savings account information is secure.
Here are a few things to keep in mind when using Zelle:
Only send money to people you trust. You can't cancel a payment once you send it. Be sure to only send money to people you know and trust.
Beware of payment scams. Your money is not protected from product or service purchases. If you're not sure that you'll get what you paid for, we recommend using a payment method with purchase protection (like credit cards).
Treat Zelle like cash. Once you send it, it belongs to the recipient. Be sure to double-check the recipient's phone number or email address for spelling errors.
Sending money shouldn't be difficult and with Zelle, it's easy to transfer money to friends, family, and people you trust without handling cash. Enroll in Zelle today to start sending and receiving money straight from your bank account. Have more questions about Zelle? Visit our frequently asked questions page or give us a call.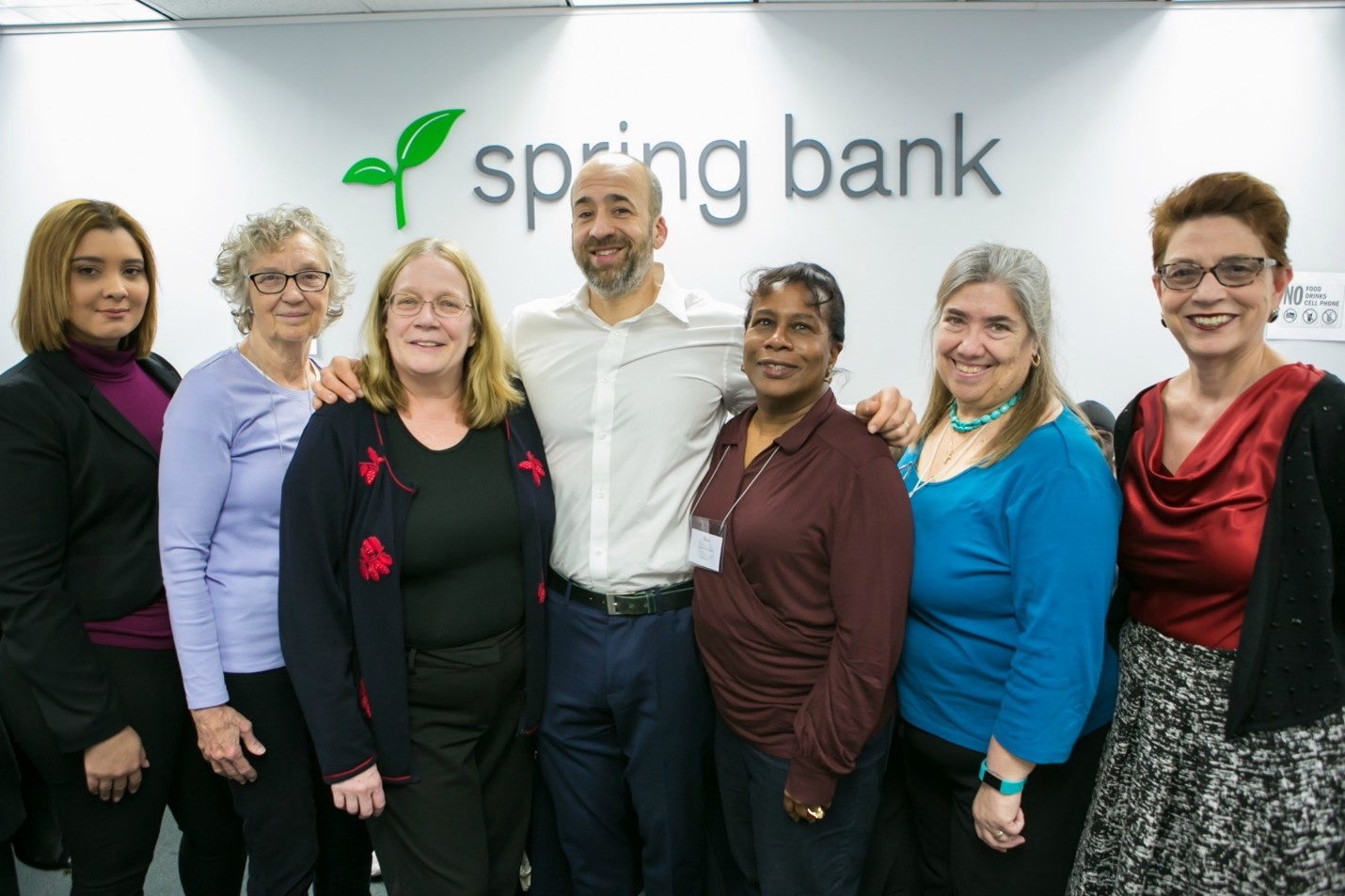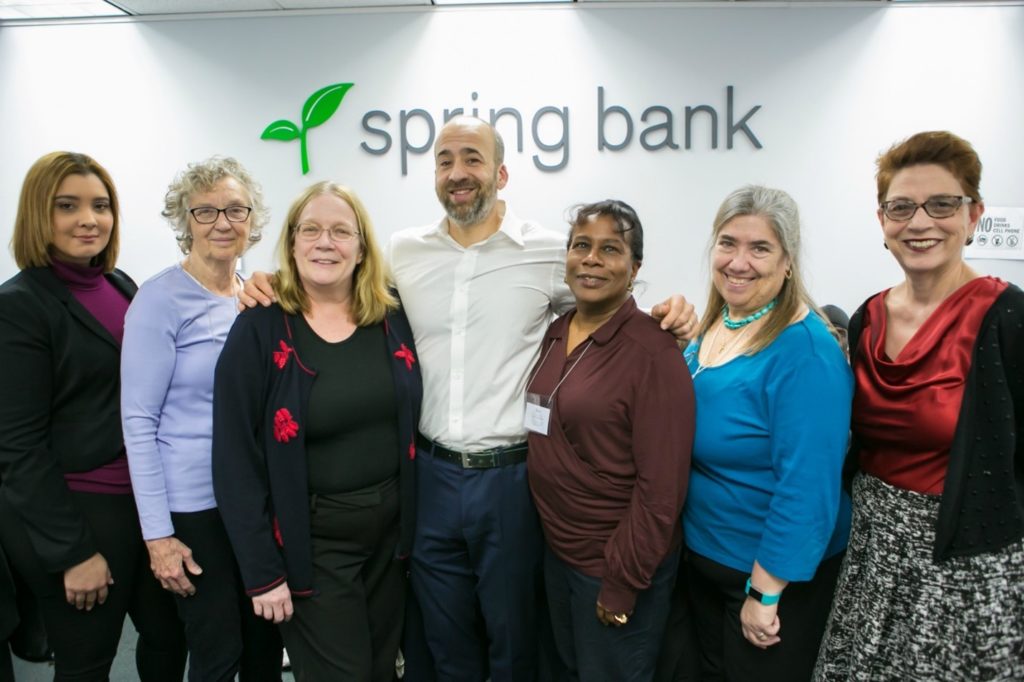 "Our partnership with Ariva brings value not only to the clients they serve but also enriches the day-to-day experience for all of us at the bank." – Melanie Stern, Community Reinvestment Act Officer at Spring Bank
We're delighted to partner with incredible organizations like Ariva. Ariva is working to remove barriers to financial and economic access—particularly for people traditionally excluded from current systems—by providing free tax preparation NYC, free financial counseling that includes education on budget management and building savings, and so much more. Please look below at what they do, and be sure to refer a friend or neighbor who could benefit from their services!
In the last year, Ariva helped more than 5,500 New Yorkers file their taxes. Ariva offers free tax preparation services year-round at four permanent locations and additional locations across all five boroughs during tax season. One of their permanent locations is right here at Spring Bank. In fact, last year, Ariva supported 611 people with in-person and virtual financial counseling sessions at our Bronx headquarters. We're honored to be one of the only banks in NY to offer our community easy access to high-quality financial services like these.
"Spring Bank is one of our closest partners. They founded us almost 20 years ago when we started as a small VITA site doing a few hundred tax returns at their branch. So our missions are aligned: to expand financial access and inclusion for New Yorkers, especially in the Bronx neighborhood where we're both headquartered," says Irene Baldwin, Executive Director at Ariva.
"Spring Bank continues to host that free tax site – one of our larger ones – and also hosts a Financial Empowerment Center, where we have a full-time financial counselor on-site offering personalized one-on-one counseling to members of the community. We look forward to continuing to grow our partnership with Spring Bank in service to the community over the next decade," she adds.
In addition to tax filing Ariva has free financial counseling programs open to all New Yorkers, regardless of immigration status. You can receive safe, confidential advice from their professional financial counselors on accessing affordable banking products, like our personal savings account. You'll also learn how to establish and improve credit, reduce and manage debt, budget, build savings, and apply for ITIN numbers.
We are proud to be one of the exceptional banks in Bronx, New York, and we believe that what sets us apart is our desire to see our community prosper. As fellow New Yorkers, we know NYC is unique because of the diverse communities that live here. One of the best ways to become part of this vibrant, bustling community is to volunteer with Ariva.
As a volunteer, you'll help prepare tax returns alongside 100+ other teammates. It's a great opportunity to be part of an enthusiastic, generous team. Plus, you'll receive access to special benefits like free personal income tax preparation, official IRS certification, or even college credit. You don't need any accounting knowledge; they'll train you in everything you need to successfully support your community through free tax help in NYC.
We're grateful to our partners at Ariva for their passion, dedication, and commitment to serving the New Yorkers who need it most. So come visit us today, and we'll introduce you to the Ariva team so that you can take advantage of their incredible services.
In partnership with GreenPath Financial Wellness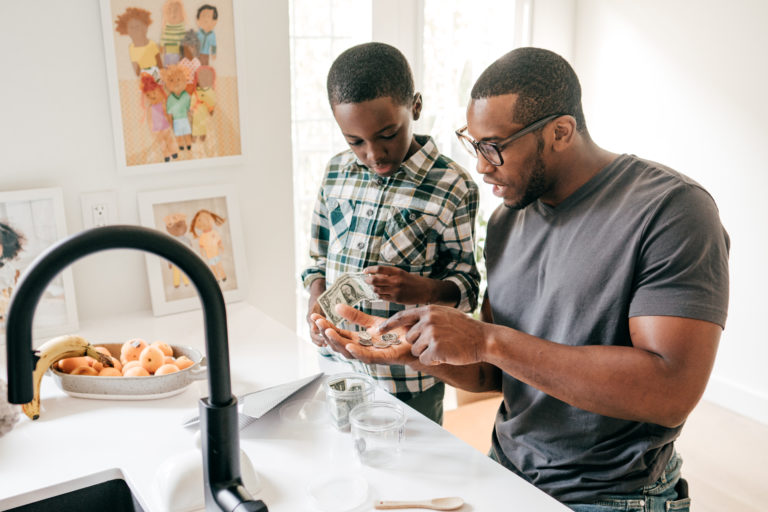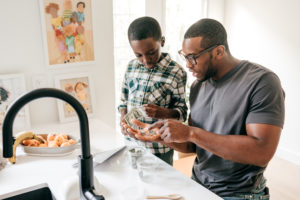 Many of us at Spring Bank are parents or guardians, and we understand that how we handle finances sends a powerful message. Demonstrating healthy money management teaches kids best practices in personal finance. We love when you bring your kids into our branches!
Check out these six tips to teach and model positive money behaviors with your children  and teenagers:
Share the Story of Money in Everyday Life
Everyday activities like shopping or family outings provide a chance to discuss using money wisely. Have them consider the cost of toys, groceries, trips to restaurants, or admission to special events. Emphasize that worth is not solely defined by money: there is value in free experiences. For example, helping a neighbor, visiting a playground, or spending time with a friend.
Point Out How Adults Earn Money
Discuss how you and other family members earn money. Guide younger individuals to understand that people have jobs or own businesses to earn income. Use their teachers, bus drivers, or family friends as an example. This is also a good opportunity to allow them to experience working themselves. Brainstorm how they can earn their own spending money by doing chores, dog walking, babysitting, or other tasks.
Build a Basic Budget
Working with kids to build a simple budget, allowing them to plan their spending, is time well spent. They can practice creating personal savings for a special item or upcoming event. Start simple with a written spending plan, including allowance, weekly saving amount, and spending record. Get them to develop a habit of monitoring their own youth savings account to ensure they are on track and not overspending. Create incentives for meeting specific goals to reinforce good practice.
Plan Out Purchases
Kids are notorious for having an "I see it, I want it" mentality. Work with them to build intentional buying habits by making a list before going to the store to reduce impulse decisions. Then when they ask if they can have something else, remind them that it's not on the list. For older kids, introduce the idea of waiting to buy something they want. Delayed gratification is a complex concept even for most adults! For items on a "wish list," talk about how much it costs and help them plan for the money required to purchase it.
Model Good Use of Credit
For example, let the kids know when you're swiping your card at the gas station. Explain that you're borrowing money to fill up the tank, and you'll have to pay back the purchase. When the credit card bill for that purchase arrives, highlight the importance of honoring your agreements with the lender by making on-time payments and keeping balances low. For teenagers, introduce the topic of a credit score and credit report. Teenagers considering how low rates stll are) should be aware that a positive credit report will help them in the future if they decide to apply for personal loans.
Stress the Habit of Saving
Teach your children the importance of setting aside money from an early age. Use their earned income or a small portion of their birthday money to create savings for emergencies or a special future purchase. Emphasize the importance when including a savings amount in the budget. They may be reluctant due to delayed gratification, so be sure to communicate that having savings is not taking away from their hard-earned money.
The best thing you can do for your children's future is to set a foundation for good financial health. We hope these tips equip them with financial literacy early on and help your kids develop healthy attitudes and behaviors with money. Help them open a personal savings account with us today!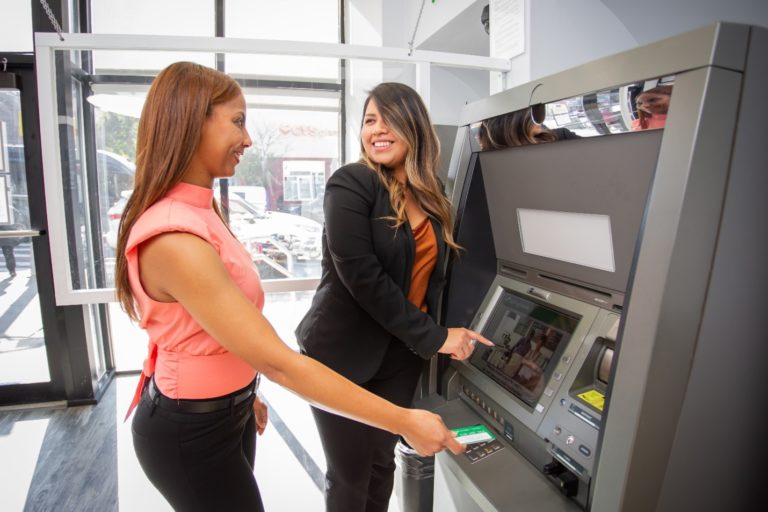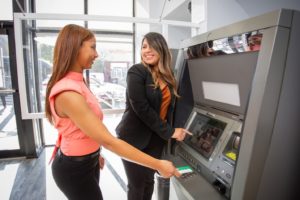 We'll always tout the benefits of having a healthy amount of money in a personal savings account. Still, since we all have to spend money every day, whether it's on groceries, gas, or life's other necessities, why not earn rewards for the money you have to spend?
Introducing Our ScoreCard Rewards Program
Make your money work harder for you with our ScoreCard Rewards Program. Earn points when you spend with your Spring Bank debit card and redeem them on the vast selection of rewards. From 4-star hotel stays to designer fashion and trendy appliances, there's something for everyone. So register your Scorecard account today to view your accrued points and treat yourself to all the perks your debit card can help you receive!
How It Works:
First, enroll your card to start accumulating points as you spend.
Make purchases with your Spring Bank debit card from either your personal checking account or business checking account as you usually would – both are eligible to earn and redeem points.
Earn 1 point for every $2 you spend with a signature or every $4 you spend using your PIN.
Redeem your points for travel, merchandise (like electronics, appliances, and more), or experiences like concerts and special events.
Ways to Earn Points Faster
Customers who hold multiple debit cards from their Spring Bank personal checking accounts or business checking accounts are welcome to combine points into a single rewards account. For business bank accounts, the business can earn points from all associated cards, though the owner is the only one who can claim rewards – all cards remain under the account owner's control.
Likewise, households can merge points. For example, if you and your spouse have Spring Bank debit cards connected to your personal checking accounts, you can combine points to earn rewards faster and redeem points for rewards!
We're offering 2,500 points as a special sign-on bonus to reward those who enroll in the program and use your debit card within 60 days of enrollment. Plus, any customer who signs up also gets 500 bonus points on their birthday!
Ready to upgrade your tech, book that bucket list trip, or dance to your favorite band at that sold-out concert? Register your card and start earning points today!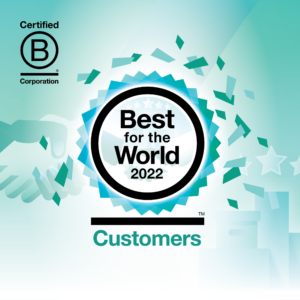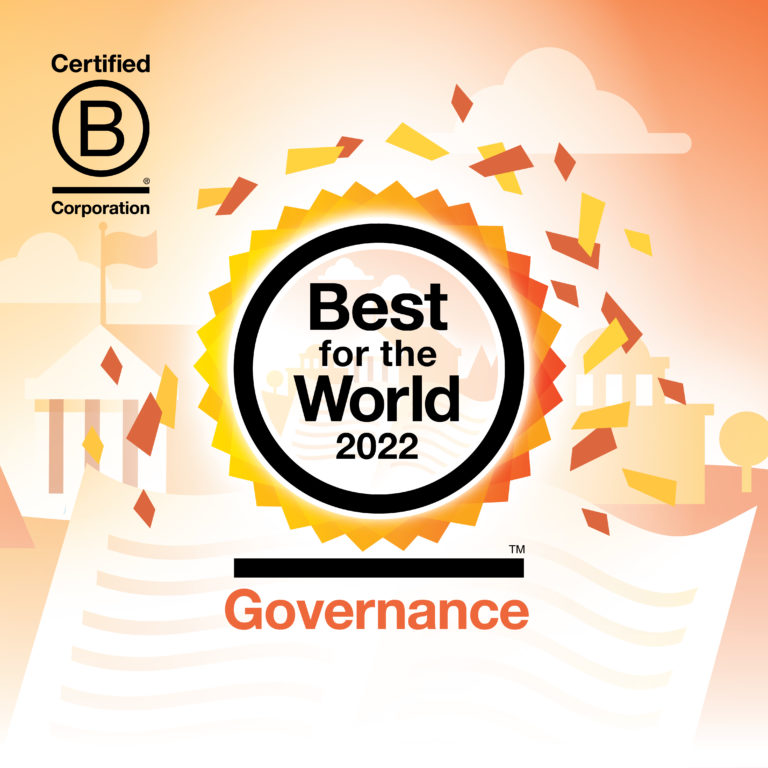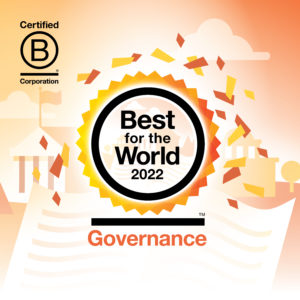 "Being a B Corp allows us to keep our core values front and center. When you run a business day-to-day, it's tempting to take the easiest path to profitability. Having the B Corp principles and B Corp metrics ingrained into our DNA over the past six years helped us guard against this and allows us to be the company we set out to be when we first started Spring Bank."
 – Demetris Giannoulias, CEO
We are elated to share with the community we so proudly serve that we've been awarded for Best For the World™ in Customers and Governance by B Lab for the sixth year in a row! This recognition is so much more than a badge of honor. It's a reminder of our commitment to create a world where all people have equal access and the opportunity to build prosperous and abundant futures for their families and communities.
For most banks in NY, striving for social and financial equity is seldom the norm — but ethical banking and stakeholder primacy has always been in our DNA. Here's how our ongoing initiatives earned us the Best For The World™ 2022 award:
Keeping It Local
As a community bank in Bronx, New York, we strive to create the best personal savings account, personal checking account, and loan products to help underserved clients build wealth and avoid getting trapped by predatory services. While conventional banks often neglect or take advantage of underbanked consumers, we commit to constantly innovating our services based on the needs of our community in order for the people of NYC to thrive. Our offerings are affordable and accessible, and we work to ensure your path to financial security by providing education and resources through our financial wellness partners.
Keeping It Human
We love our customers! We don't say that lightly. We work hard to create a personal banking experience because our customers are our neighbors. Additionally, many staff members have been born in or live in the Bronx and Harlem. So, it's personal for us too. We do our best to meet the financial needs of the community, working together toward financial inclusion, wellbeing and prosperity — because it's our home, too!
Supporting Small Business
Small businesses bring life to local communities and serve as the backbone for the U.S. economy. Our clients work not only to create a livelihood for themselves, but also to keep jobs in our neighborhood and wealth within the community. Traditional banks make relationships with small business accounts transactional. Our approach is different: we seek to encourage entrepreneurship, offer resources, and be a partner to small businesses throughout the New York area.
Being a B Corp
B Lab's programs and tools help B Corps like us and non-B Corps plan for a resilient future conscious of our social and environmental footprint. The organization continually evolves their tools and strategies to measure impacts in the areas of governance, workers, community, environment, and customers.
As Best for the World™ in Governance, we were evaluated by our "overall mission, engagement around social/environmental impact, ethics, and transparency in formally considering stakeholders in decision-making." Our impact makes us one of the top 5% out of 5,000 certified B Corps worldwide to receive the award!
As a B Corp since 2016, we measure our progress in meeting the impact goals held by B Lab —but we especially hold ourselves accountable to our customers. In doing so, we work to embody what it means to use business as a force for good and contribute to the collective goal and vision of the B Corp movement: to transform the global economic system to benefit all people, communities, and the planet.
We accept the Best For The World award with sincere gratitude — and offer congratulations to our fellow awardees! If you're looking to be supported by a bank that serves the best interest of you and your community, contact us about opening a personal savings or new business bank account