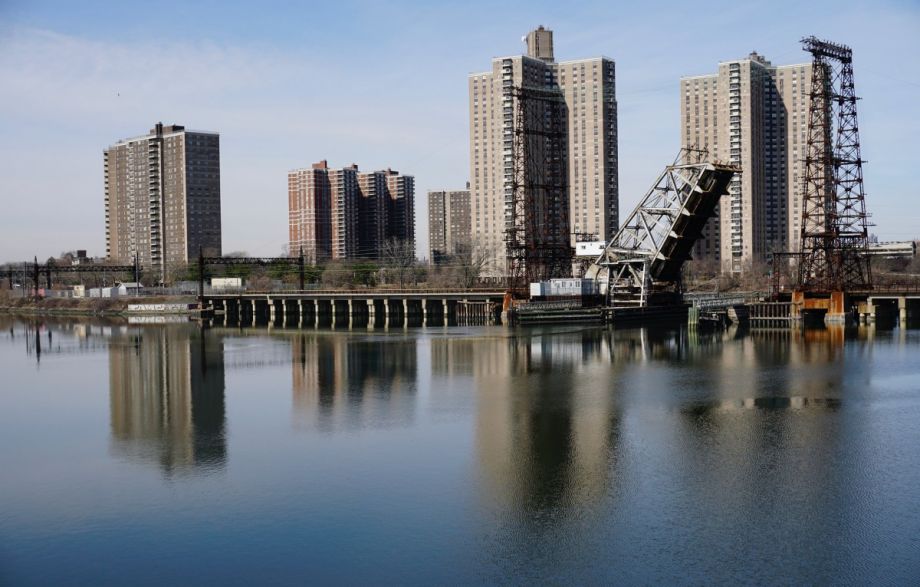 The property at 645 Barretto Street in the South Bronx was so far behind on taxes that its owners were facing foreclosure. A 48-unit building incorporated as a Housing Development Fund Corporation co-op (HDFC), the property had not been fully occupied for years. Its unpaid water bill alone was close to half a million dollars. And it had a history of maintenance issues that went back years — a boiler collapsed shortly after it was incorporated as a co-op in the early 1980s, says Ann Henderson, who has worked at UHAB, the Urban Homesteading Assistance Board, since the late 1970s.
UHAB, a nonprofit that develops low-income co-op housing and assists existing co-ops, had tried to help the Barretto Street group resolve its tax arrears in 2002 and 2008, but they were having trouble filling the vacancies, so it was tough to secure loans, Henderson says. In 2014 the property was up for auction, but a city councilmember pulled it off the list at the last minute.
"And so we had to come up with a plan to resolve it or they would get foreclosed," Henderson says.
As an HDFC co-op, the Barretto Street property's owners are income-limited, earning up to 120 percent of area median income. HDFC co-ops also get reduced tax bills for adhering to income caps and certain rules about renting, subletting, and reselling units. New York's Department of Housing Preservation and Development had money available for co-ops like theirs through its Green Housing Preservation Program. Quite a bit of money, in fact — $2.4 million from the housing department, according Juliet Pierre-Antoine, a department spokeswoman. And the grant came with a retroactive tax exemption through Article XI of the New York Private Housing Finance Law. That would get the co-op close, but not the whole way. Money from the housing department can't be used to pay down water bills. So, working with UHAB, the co-op got two more loans, from Habitat for Humanity NYC and the Bronx-based Spring Bank, to cover the water debt.
"That's what we try to do, is sort of combine this and that and come up with a plan," Henderson says. "Our main goal is to make the maintenance [payments] affordable for the current residents."
Henderson says there are around 1,200 HDFC co-ops in the city, many of which were turned over to residents by the city as landlords were abandoning properties during the 1970s. Many of them have been lost to foreclosure, she says. And many others have struggled to keep their properties maintained. Groups like UHAB have been a lifeline, offering technical assistance and help finding loans and grants to co-ops like 645 Barretto Street. This helps stabilize co-ops so that low- and moderate-income owners can stay in their homes.
"The reality is that the city sold these unrenovated buildings to the lowest-income people in the city of New York and said, 'Bye, have a nice life,'" Henderson says.
Henderson says that most co-ops are stable, but there are around 150 HDFC co-ops that might need help. They might need a new boiler, or have to clean up after a fire, or they've had money stolen. But many are "allergic to loans," Henderson says. In the case of the Barretto Street property, UHAB met with the board repeatedly to walk the shareholders through the finances of the deal it structured, which will require the board to pay back loans for years. The vote to approve the deal was unanimous, Henderson says.
"In most buildings, the shareholders have a deep, deep sense of ownership," she says. "And it's not based on 'how much money I've invested' and 'how much I'm going to sell the apartment for.' It's, 'I lived through the abandonment of the sixties and seventies.'"
Akbar Rizvi, the chief lending officer at Spring Bank, says the co-op's situation was a "catch 22," because it needed money from the city to complete the repairs that could keep it from foreclosure, but it couldn't get the money because it couldn't pay the water bill. And the size of the water bill would be a red flag in most cases.
"Most banks would hear that and go, 'You know what? No thanks. This doesn't make sense,'" Rizvi says.
But Spring Bank saw that the co-op had new management and was working with Habitat, and was "in it for the long haul," he says.
"What helped us move forward was our commitment to being able to understand the full story and not jumping to conclusions — understanding what this HDFC had been through," Rizvi says. The bank ultimately ended up loaning the co-op $265,000.
Chris Illum and Charlotte Bell, a vice president of housing services and loan officer, respectively, at Habitat NYC, both previously worked at UHAB, according to Ann Henderson. The group loaned the 645 Barretto Street co-op $250,000 through a housing preservation program that's part of the Habitat NYC Community Fund. Given how many limited-equity co-ops there are in neighborhoods threatened with displacement, the group has focused on keeping those homeowners in place, offering technical assistance on construction projects, help with budgeting, and facilitating board elections.
The fund launched recently, and in its first year, it lent $640,000 across five buildings, according to Illum. The Community Fund is hoping that over the next three or four years it will lend around $4.5 million to help develop or preserve 1,500 buildings in New York, Illum says. For projects like Barretto Street, even relatively small loans can make a big difference.
"There was a previous effort to save the building, but all of that was contingent upon selling the units they had vacant during a time when no one wanted to live in the Bronx," Bell says. "When we're not able to help stabilize the type of housing that's in these communities, they're likely to be lost."
This article is part of Backyard, a newsletter exploring scalable solutions to make housing fairer, more affordable and more environmentally sustainable. Subscribe to our thrice-weekly Backyard newsletter.