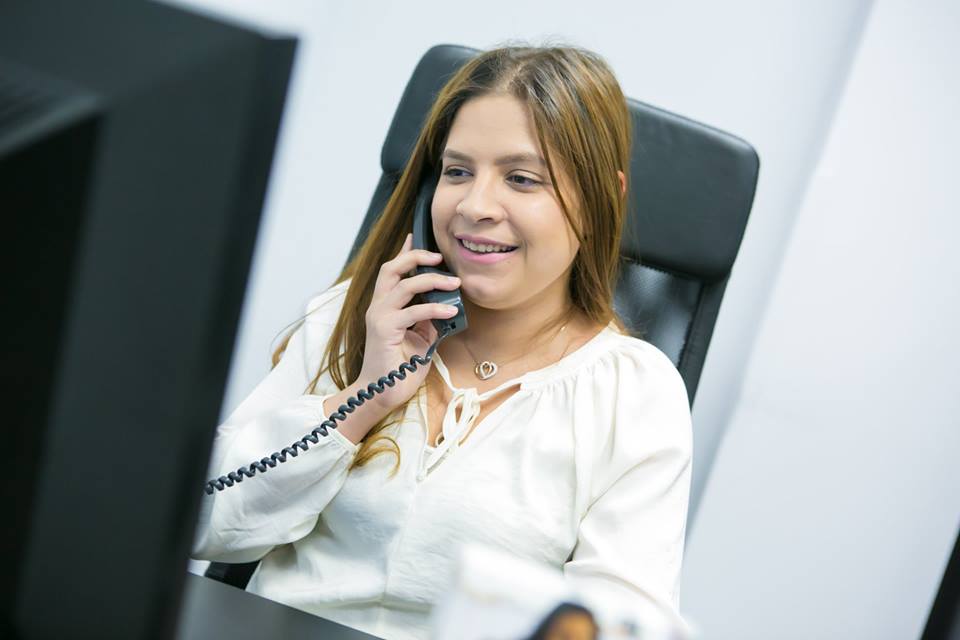 Michelle, a Spring Bank Team Member, smiling at work
Time. No matter how hard you work, barter or meditate; you can't have more of it. Nobody knows this better than New Yorkers.
And yet, there are values, core to who we are, which guide our lifestyles and our consumption choices. One of these is how and where we bank. For our customers that choice is a community-based financial institution.
But, even when Bank of America or other big banks raise rates–often excluding people who need access to affordable banking products the most— the most conscious consumer may not move their money. The intention is there —but our hunch is that time is the challenge.
Well, we can't put another hour in your day, but we can offer you these 5 efficient tips to help you move your money into a local, community bank. We promise it's Easy. In fact for steps one through 4, you can stay curled up on your sofa in your pajamas. Here's our list for painlessly moving your banking relationship:
Make a Payment and Deposit List: Make a list of all monthly deposits and payments and when you receive or pay each item.
Start Online:  Open your account. Set-up online banking. Check yes for bill pay, electronic statements and direct deposit. Take note of your new routing and account numbers. (At this point, note that you still haven't left your sofa.
Move Your Direct Deposit: With one phone call with your HR Director, you can move your direct deposit to your new account. You simply need your new checking account and routing number.
Request a Letter: Call your new branch manager and tell them you've started your new relationship with them online. They will confirm you're covering all the bases. During that phone call, ask them to draft a letter you can use to mail or email to companies as you prepare to switch payments from your new account
Set-up Bill Pay:  Now it's time to leave your sofa. With your new branch manager, sit down to review your payment and deposit list. At Spring Bank (most community banks will do this), we will review your list and help you identify which ones can be automatically paid via bill pay.
We hope these time-saving tips will help you feel more at ease about what it takes to move your money and start a new relationship with a community bank: a little time and a little organization, resulting in a big impact in your community.
And to provide a little more values-incentive for you, during the month of February, all Bank of America customers, can simply bring in their Bank of America bank statement to one of our branches, verbally confirm a commitment to close your Bank of America account, open any account with us, make a deposit and we will donate $100 to our financial literacy via our nonprofit partner, Ariva. For more information on moving your money or supporting financial literacy in NYC as you move your Bank of America accounts to us, call us at 718-879-5000. Our team is here to support you!