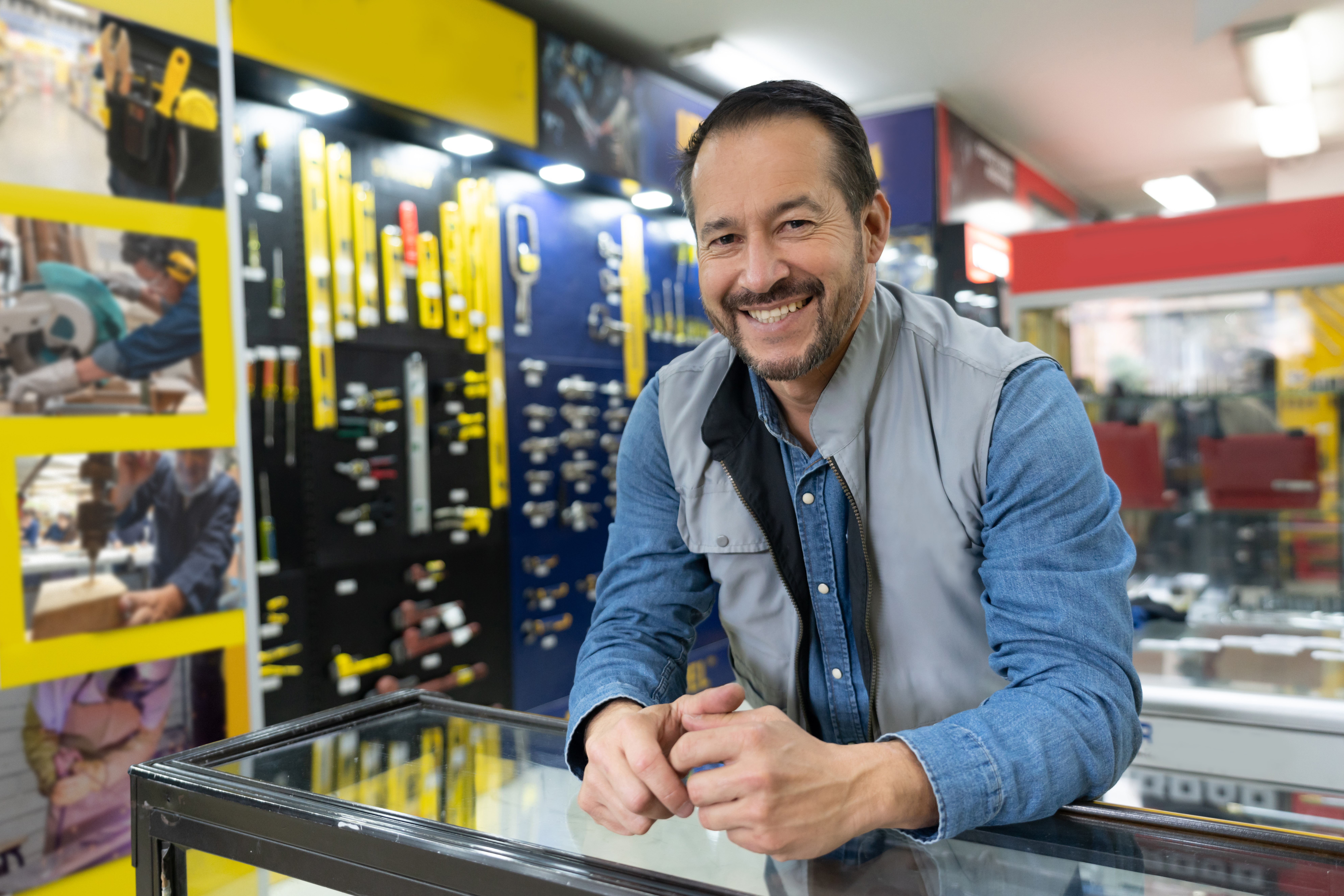 Empire Tool Rental, A Small Business Feature
"I know Spring Bank has my back. My business is built on relationships, and I can't speak more highly of the caring, quality relationship I have with Spring Bank." — Terry Fuhrman, CEO of Empire Tool Rental.
Born in Jackson Heights, Queens, native New Yorker & CEO of Empire Tool Rental, Terry Fuhrman, describes his entrepreneurial journey as an adventure.
"Business can feel like a merry-go-round. I didn't know how to start one, and I did. I didn't know how to sell one, and I did. You're always figuring out the next step," he explains.
What Terry is most certain of in his business journey is the invaluable importance of maintaining healthy, collaborative relationships. At the top of 2023, Terry expanded Empire Tool Rentals by purchasing a building in the Bronx from a landlord he worked with in his twenties. We are proud to have provided Terry with a commercial real estate loan for the purchase.
"In my much younger years," Terry laughs, "I was in the conference room of the property I just purchased, selling Gary Mahoney, the owner, rental tool packages."
Today, Terry is the proud owner of Empire Tool Rental, formerly known as Air Tools Sales & Repair, a one-hundred-year-old Bronx tool repair company. Located in the Mott Haven neighborhood of the Bronx, Empire Tool Rental rents, sells, and services tools and equipment for a wide range of customers – including contractors, municipalities, special events, and facility managers.
When Terry acquired the business from the owner and his friend in 2019, he brought his tool rental expertise as a secondary revenue stream.
We met Terry years ago through a mutual contractor friend, so when Terry needed guidance with a commercial real estate loan, he knew he could turn to Akbar Rizvi, our Chief Lending Officer. Like Empire Rental Tools, we are also a relationship-based business, and it was our privilege to be part of the growth of the century-old Bronx business.
"Not only did I expand my business, but the loan with Spring Bank also helped me purchase a real estate property which I can rent out no matter what happens with the market or the business," explains Terry.
For the next three to five years, Terry is focused on growth. With a new location in Florida and the expansion in the Bronx, he will continue to explore consolidation and acquisition opportunities. We look forward to supporting Empire Tool Rental along the way.
"The commercial real estate loan gave me capital to get going, and now I have a foundation. If you own a small business in the Bronx, Spring Bank is there to help you. Demetris saw the big picture for Empire Tool Rental. I can't talk more fondly about Spring Bank," says Terry.
We proudly support hundreds of small businesses like Empire Rental Tool across New York City with affordable loan products. We offer commercial, mixed-use, and multi-family real estate loans between $100,000 and $6,000,000. Our dedicated lending team will walk you through every step of the process and help you set up your new business bank account with access to all the great features of our business checking account, like Autobooks.
Learn more about small business accounts and how you can take advantage of our personalized approach to banking as one of the only community banks in Bronx, NY.